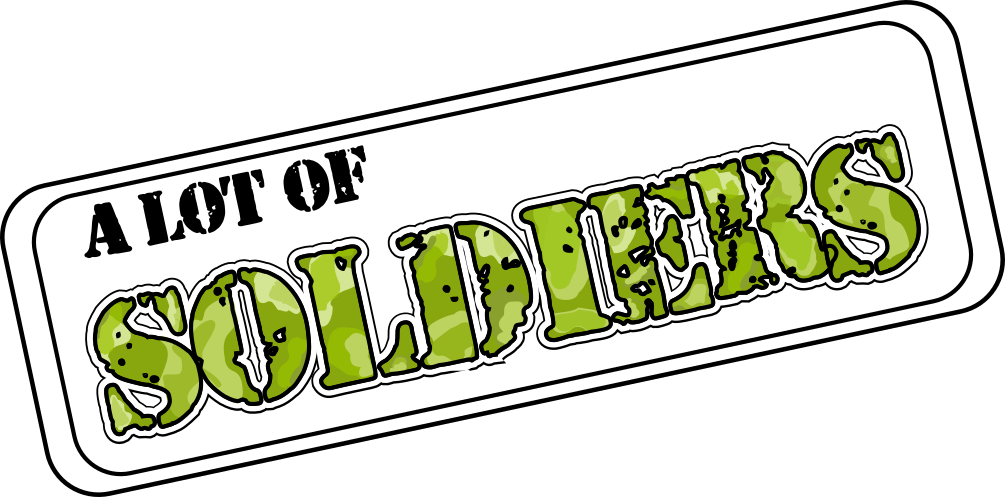 A lot of Soldiers
Lemmings like game - Quarantine Jam game - In development
Siamo arrivati lunghi, mancano diverse cose (tra cui tutto l'audio) ma, personalmente, ho già vinto: Questo è il primo progetto in cui sono riuscito a coinvolgere mia moglie, e questo è stato il suo primo tentativo! (ha curato lei tutta la parte grafica)
Quindi, nessun rimpianto, ma alte prospettive future!
Detto questo... tutorial:
Distruggi la base nemica!
Utilizza tutti i più sofisticati armamenti di ultima generazione! (fai drag 'n drop dagli strumenti in basso nel campo di gioco... alcuni tool sono perenni, altri dovranno essere assegnati di volta in volta! I soldati li raccoglieranno e li utilizzeranno!)
Non incastrarti o dovrai ricominciare tutto da capo!
Buon divertimento!
- - - - -
We arrived long, several things are missing (including all the audio) but, personally, I have already won: This is the first project I made with my wife, and this was her first attempt! (she took care of all the graphic part)
So, no regrets, but high future prospects!
That said ... tutorial:

Destroy the enemy base!
Use all the most sophisticated latest generation armaments! (drag 'n drop from the tools at the bottom of the playing field ... some tools are perennial, others will have to be assigned from time to time! Soldiers will collect and use them!)
Don't get stuck or you'll have to start all over again!
Have fun!